Ugh!
I still fail to upload pictures of
Jimmy Cs
here. Damn computer! I have to wait until tonight to be able to transfer the data. But Never mind that, I just have to be patient. I will post them eventually, preferably tomorrow.
But now, I'm putting a couple of pictures from my second last Karaoke gathering. It's an usual night at
K2
, Multatuli with
CiaCia
,
Michael
,
Yuvina
, and
Yenni
. It's been a while since the last time we sang there.
The Girls : Yenni, Yuvina, and CiaCia.
The always hot Michael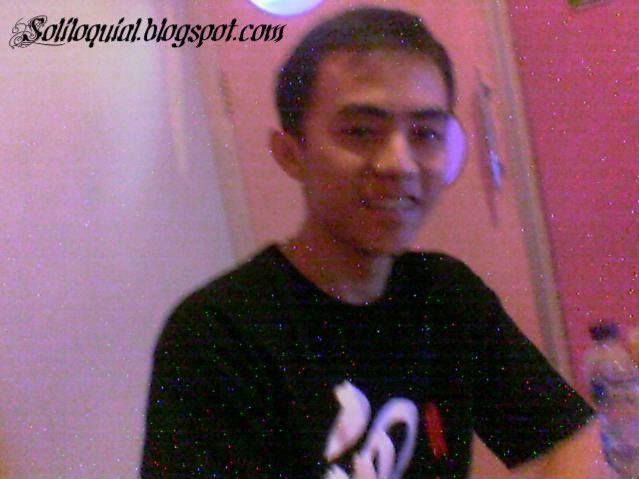 Three Girls and One Man.
Funny thing, I just found out about CiaCia's real name, and it surprised me. I've known her for over a year, and I didn't know her actual name. Hahaha.. How often something like that occurs to me? I am not going to post her real name here, because she would be really mad at me. But it's nice to know more about her. She's a great friend to hang around with.
I am planning to play
GoKart
with
Dabin
tonight. He's still staying for a week in Medan before returning to Canada. I just wish he has more time. Time. Time. It all goes so fast.
Also, I'm in a funny state right now. Lately, I've been writing poems on my own. I am thinking of creating a new blog for a specific place to save my poetries. Like
How it Goes
, where I store my short stories.
So a new blog is coming!
Is it weird that I'm this guy who writes poems and short stories?
I am a guy with vast imagination. I like day dreaming, and then putting my thoughts on a blog, or a piece of paper. I think it's why I blog. I have written stories since I was in junior high, when I wrote several novels of my own. The story sucked very much. I was still laughing whenever I remember the stories. I wrote stories called "
Kenangan Manis

*
", "
Kenangan Manis 2
", "
Kenangan Manis 3
"
(
Oh yes, there were sequels
lolz
)
, and "
Menunggu Mentari Terbit dari Barat

*
*
".
*
Sweet Memories
**
Waiting the sun to rise from the West
Huahahaha...
And when I was in highschool, my short stories were often published in the school walls, or in the school website. It excited me, that kind of things.
And if you search thru my harddisk, you'll find a lot of Microsoft Word files that contain unfinished stories and novels.
And now I'm writing poems.
I think....
Hahahaaha...
I probably think too much.
Ok. I'm out!
Will update with bunch of pictures!
.