Bad News, World
. Approximately 6 hours ago, my doctor told me that I've been unconsciously suffering from a fatal disease called
Psychocentipedioreo Syndrome
. It's extremely rare and incurable.
My Doctor
said that I'm dying, that I only had exactly
24 hours
left to live.
My Doctor

If you have no idea, Psychocentipedioreo Syndrome is a psychological disease caused by the brutal side effect of having too much phobia of Centipedes. Centiphobe. (OYG, I can't believe I put this picture below.. *trembling* *shaking*)
This side effect makes you exceedingly hungry for Oreo, that black and white sandwich. The sufferer—in this case = I, will have an insatiable hunger for Oreo until the moment he—or I die. But that's not the worst part. This side effect also changes one's psychological behaviour so that he will find a way to end his life, or to commit suicide in the end. This psychological disorder shall end only by the time the he dies. It is very rare and it's incurable, like I said.

So I still have about 18 hours left. I will use the remaining time to complete my deepest desires of which list I have prepared below. And I would like to pay my respect to my unfinished blog. And so this… is my last post.

It's funny, knowing you'll be dead by the end of the day really inspires you to do so many things you haven't done before, or things you didn't have guts to do before. I've prepared my last to-do-list, in which I have written a lot of unordinary activities I wouldn't even dream of doing yesterday.
TOP TEN THINGS I WANNA DO BEFORE I

DIE

10. Buy some pajamas, finally.

9. Fly up, up and above the sky.



8. Dancing in the moonlight, walking in the moonlight, drinking in the moonlight, watching the moonlight, drinking some more in the moonlight, puking in the moonlight, and passing out in the moonlight.
7. Calling for
JK Rowling
, Emailing JK Rowling, Nudging JK Rowling in msn, Having the book shipped to Medan, Persuading Fed Ex to fly it on the VVVVIP plane, and Finishing
Harry Potter and the Deathly Hallows
over a night.
6. Watch Lost season 2 and 3, Heroes, 24, Prison Break, and re-re-rewatch Friends again.
5. Finally watch the one movie I don't even like, "
300
", and then obsess about it. Go to some random roof and yell out
"SPARTAAAAAA!"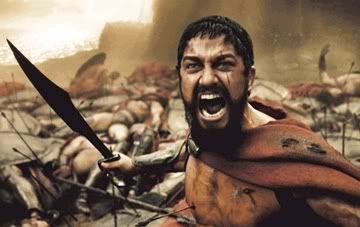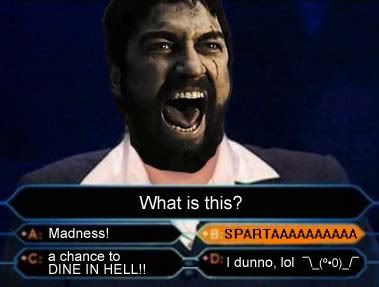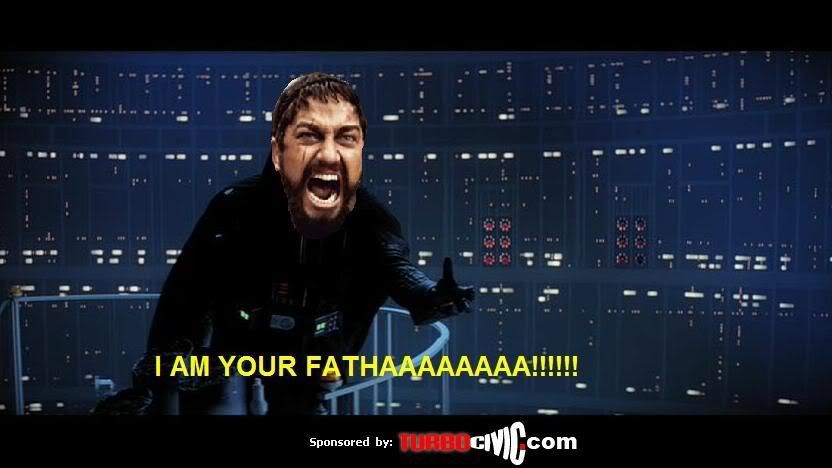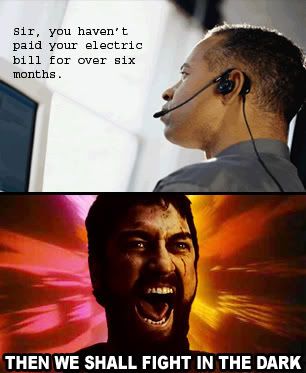 4. Confess my true secret identity and my double life as a CIA black-ops AGENT to
Jacq
, the girl I love and adore, but then figure out that she's half a lizard and half a cow—so I leave her and dump her in the end.
(
wakakakaka
)
3. Regret my decision for dumping her, and begin to prepare a suicide.
2. Write a suicide note on
Microsoft Word
98 home edition.



Hm. This letter may be hard to write. Perhaps I need an assistant. Fetching help…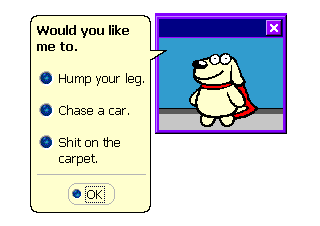 1. Finish this blog, then Execute suicide.
But before, I should probably pick one specific way to end my life. So I created a list
(
AGAIN???
)
of how is the best way to kill yourself. Kids, Don't try this at home!
(
Cuz your mama would probably be watching you… try this somewhere else
…
)
TOP TEN WAYS TO

KILL

YOURSELF

10. Swallow a tin of BAYGON, the tin included. If you can't find BAYGON anywhere, you can improvise with Carbon Monoxide instead. And by the way… good luck finding it.




9. The hot move, burn yourself. Use kerosene.



8. Poop to death. Languishing in a toilet is really a sophisticated thing to do.


7. Ask
Lord Voldemort
when the last time he took a shower.
6. The classic move, use a rope. Watch
Lord of the Rings
while you're doing it.



5. Read this blog over and over and over and over again. If nothing happens to you, repeat this instruction again.

4. Get married.

3. Write a blog exactly like this. If you can't do that, bang your head to your keyboard.




2. Get on board the flight 815 from Australia to America, get crashed and get lost. Go and find a hatch. Blow it open. Push the button. And then ask :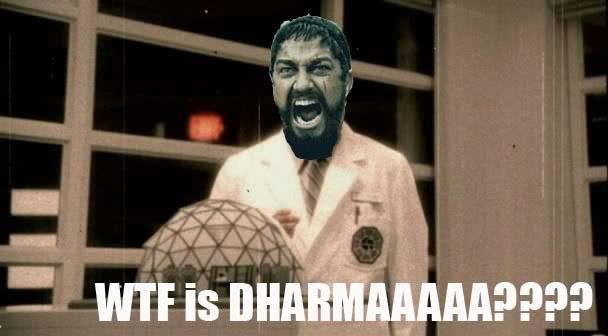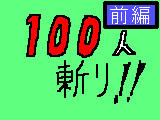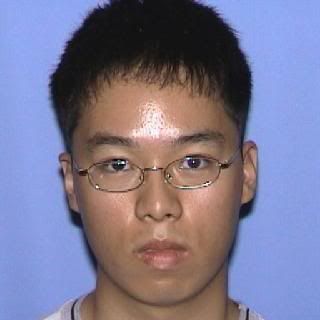 Good Bye, World.



.
.
.
.
.
.
.
.
In case you're a big retarded or you're
Forrest Gump
, then you should know that I've been tagged by
Charmayne
. This blog isn't going to be closed, I ain't going to kill off myself, and I sure didn't suffer from some myriapodic disease.
Nothing in those lists above is TRUE,
except my true love confession, and the lizard thing
. And I didn't mean to motivate any of you to commit suicide. Just to be clear. I am not responsible for any deaths occurred after this blog is published, except—of course—my own death.
I am not trying to raise racial issues by mentioning the Virginia tragedy. On the contrarie, I am very sorry about what happened. The tragedy also cost a life of an Indonesia citizen over there.
And now I am tagging 5 more people
Jacq
,
Yeek Chia
,
Lucy
,
Lomar
, and
A Bye
. The tagged one should write an entry about the same topic. What would you write, what would you say, what would you do if it's your last post? Then, after you're done, tag five more people.
Have a nice laugh—I mean, day.
ROTFLMAO