Sometimes, when you watch too much
Will

and

Grace
, you start to become so sensitive that anybody can think you're as gay as the day is long. So, pardon me for being a little gay tonight.
I am sad right now.
:(
Tonight
, even now, my
greatest boy band in the world
, the group who has sold
over 100 million albums
worldwide, the
World's biggest money-maker
(
$533.1 million dated 2005
)
, and the
best singing-friend I have in years
since I was just a little kid,
The Back
street Boys
is in Jakarta right now, performing on real live Concert in the
Plenary Hall of Jakarta Convention Center
, and I am here on this stupid Medan, teaching some stupid ungrateful lots, doing some stupid useless things, and I CAN'T WATCH THEM!!!!!
FUCK!
What a life I have.
When it's a once in a lifetime moment that Backstreet Boys would come to Indonesia, and all I can do here is sitting and teaching til I smoke my ass off, when somewhere near over there, BACKSTREET BOYS is performing my favourite songs like "
Any Other Way
", "
Siberia
", "
Incomplete
", "
Treat Me Right
", "
Unmistakable
", "
The Call
", "
Unsuspecting Sunday Afternoon
", "
I'll Never Break Your Heart
", "
I Want It That Way
", "
Quit Playing Games
", "
Shape Of My Heart
", "
Get Down
", "
Backstreet's Back (Everybody)
"....
Arrrghhh!
I think I just really really really hope that they make the DVD so I can watch it later. I'd really like that.
The tickets varies from Rp.600.000,- to Rp.1.500.000,- but Hell, I will pay more just to have one hour of them. I think of people who are enjoying them right now... Lucky Bastard!
Haih.
I think it's only fair that a normal breezy person like me don't get the fun in life. It's like the story of my life. I've got used to it. I hate it. Very damn much.
I'm teaching my students alot these days because they are having examinations again. It's like a never ending misery. I just wish for something great in my life. A new hope.
.
I have a lot of things in mind to blog about, but recently, as I sat in front of this computer, I just blanked out. I don't know. I think loneliness has got me again.
I will post my thoughts eventually, just wait.
(
soliloquizing
)
But now, I am just sad.
I wish my life is different.
.
You know, I've known
Backstreet Boys
since I was just an elementary student. I never bummed to never really meet the guys because I knew they wouldn't come. But it hurts so much when they do come, and I can't meet them.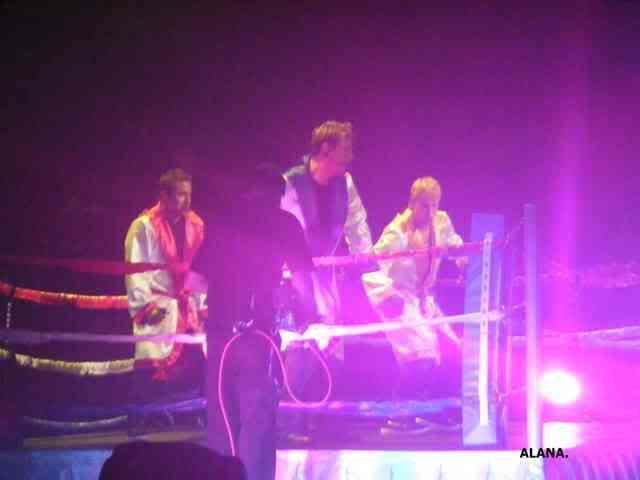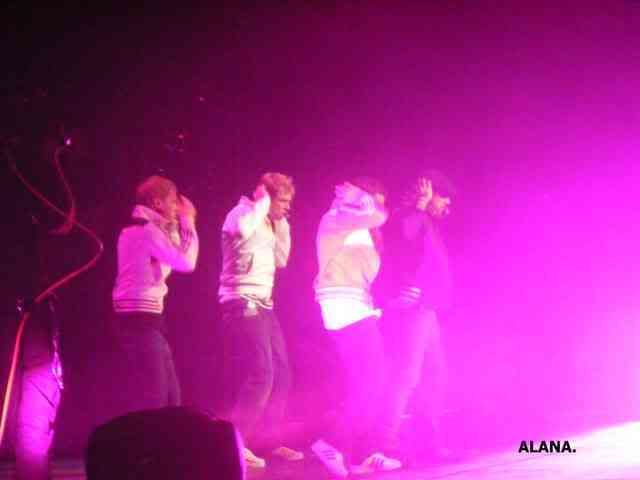 Must have been a great concert...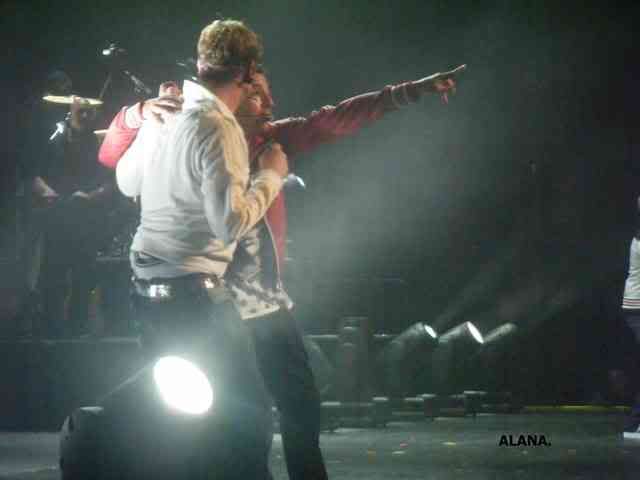 Thanks
Alana
for the
BSB in Sydney
pictures.
Arrrgh...
I'm sad.
It's like
Howie
said :
"

Everything's changed

...
....

we never knew.

"
.