These previous weeks
, I am very much in to singing. Not that I have the most beautiful voice,
(
in reality, I'll probably sing tone-deafly
)
but I really like singing. Not all songs can be sung by me. There are several I can sing nicely because the key matches mine, but there are plenty other songs I can't even begin to try.
There are
Unmistakable
by
Backstreet Boys
, of which lyrics I really love. I never try to sing that one before in Karaoke, because it's still a new song without a video clip. So really really lucky if you can find the Karaoke version of this song anywhere.
What's the lyrics like?
It's about, of course,
soul mates
and what we do once we find them.
Anytime ... anywhere ... anyplace ...
You could be anyone today.
Maybe I would recognize you on a crowded street
.
In this post, I will show you several random pictures I've taken anytime, anywhere, and anyplace. They are pretty insignificant, but mean something to me.
And, once I'm done with the randoms, I want to post last night's Karaoke

(

again

)

because it's such a good time, and this ...
... is the most expensive picture ever!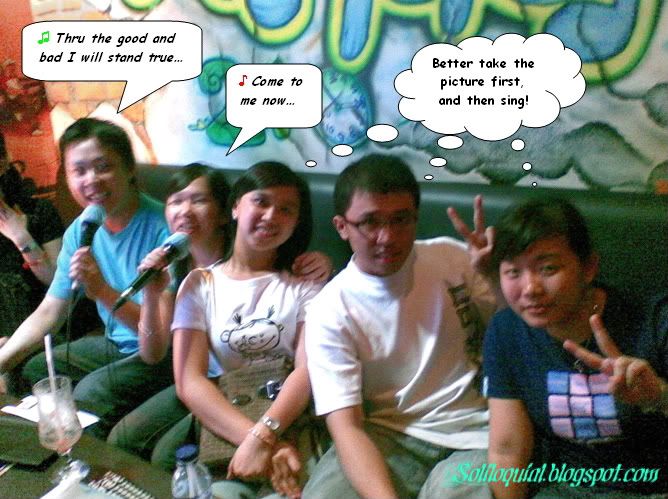 .