Capricious is one word to describe my New Years' Eve. Surprising is a better choice of word. My best bud coming to town was a great present for me. It's good, to feel not lonely, to be not lonely.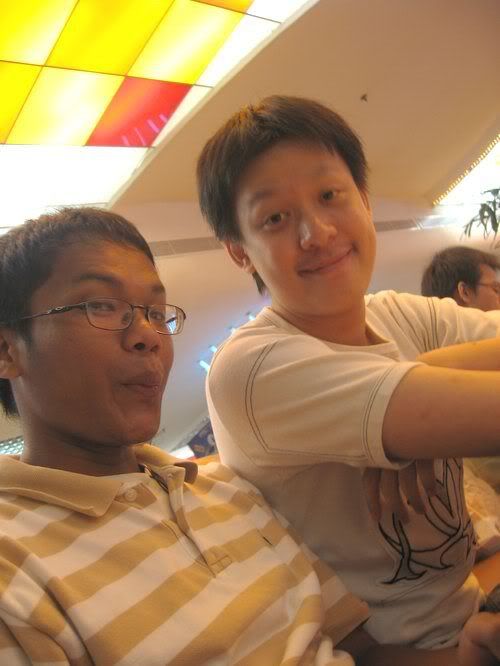 [ Liting and Me ]
So, ok. New Year's Eve. I watched "Night at the Museum" and it cracked me up. That piece of shit was so ridiculously funny. It's so creative how the writer can turn a boring story about a Museum "security guy" into a great and unpredictable story.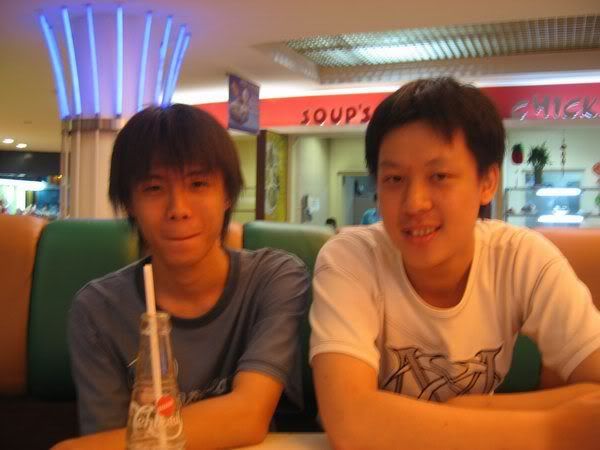 [ Erick and Me ]
These pictures were taken in Sun Plaza's foodcourt. Not a special place. Just an ordinary hanging out corner. My black friend Liting was being terrorized the whole time, by the vague but certain threats of Budi Chandra (who by the way was goofing around safely in Bandung, far away from Liting's insecure soul :p).



[ Taking my own picture, could I? ]
I spent New Years' Eve in Erick's house. Playing poker and watching movies. Oh yeah, we were preoccupied also. You know, by the Greeting Texting Tradition. Anyway. It was a fun day. Capricious, as some people (that is to say, I) have mentioned. Happy New Year to you all. May 2007 be the greatest year, full of unexpected surprises, a year of dreams come true, where a new Journey of happiness shall begin.
Goodbye, 2006.