If there're three things I like a lot right now...
24

24, one of the most innovative, thrilling and acclaimed drama series on television is created by Joel Surnow and Robert Cochran. Each episode covers one hour of real time, and the season's entire story will take place in one day. Viewers will be able to follow several key characters through a day that none of them will ever forget.

Up until now, 24 has reached its sixth season. The main character, Jack Bauer (Kiefer Sutherland) has so far had five awfully dreadful days. As a CTU agent (now a former CTU agent), he was forced to face the worst situation ever in Season One, when his wife and daughter had been kidnapped by terrorists who had planned to assassinate the Senate, David Palmer. In the Second Season, he had to find the terrorists who had planned to detonate a nuclear bomb in Los Angeles and stop World War III between America and the Middle East Countries. In Season Three, Jack Bauer risked his life and his everything to stop the outbreak of the Cordilla Virus, and he had to beat a mastermind who had planned a series of terrorism acts in Season Four. At the end of Season Four, Jack had to stage his own death in order to escape the penalty from the Chinese government and therefore abandoned everything in his life. He started a new life in Season Five but once again he had to face one very long day against the America government itself.


Airs Next: FOX at Monday 9:00 PM (60 min.)
Status: Returning Series
Premiered: November 6, 2001
Show Categories: Action/Adventure, Drama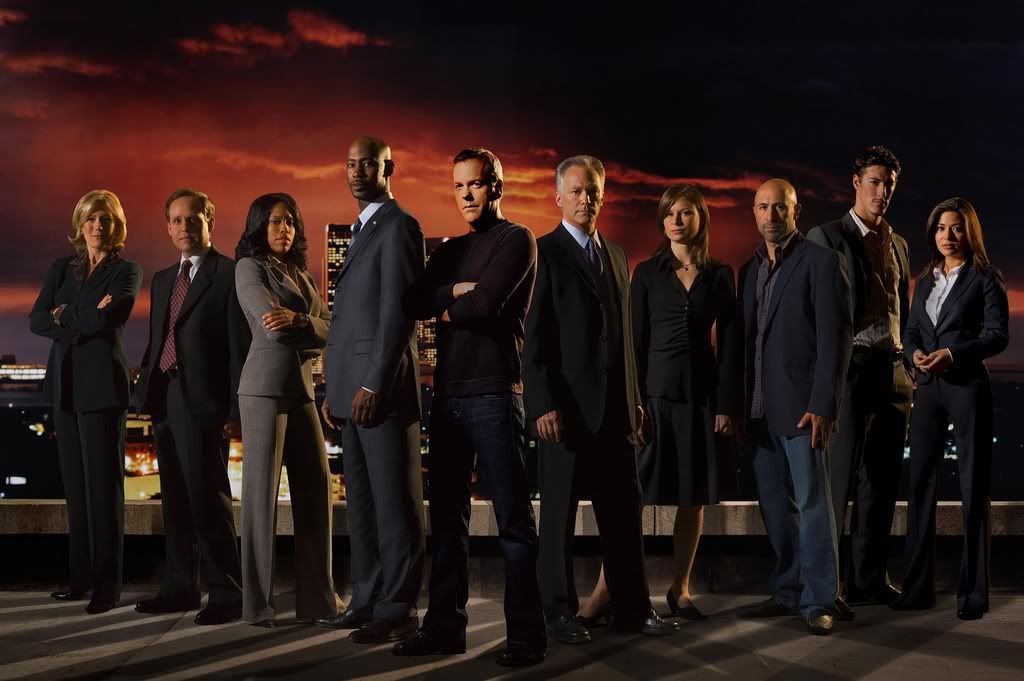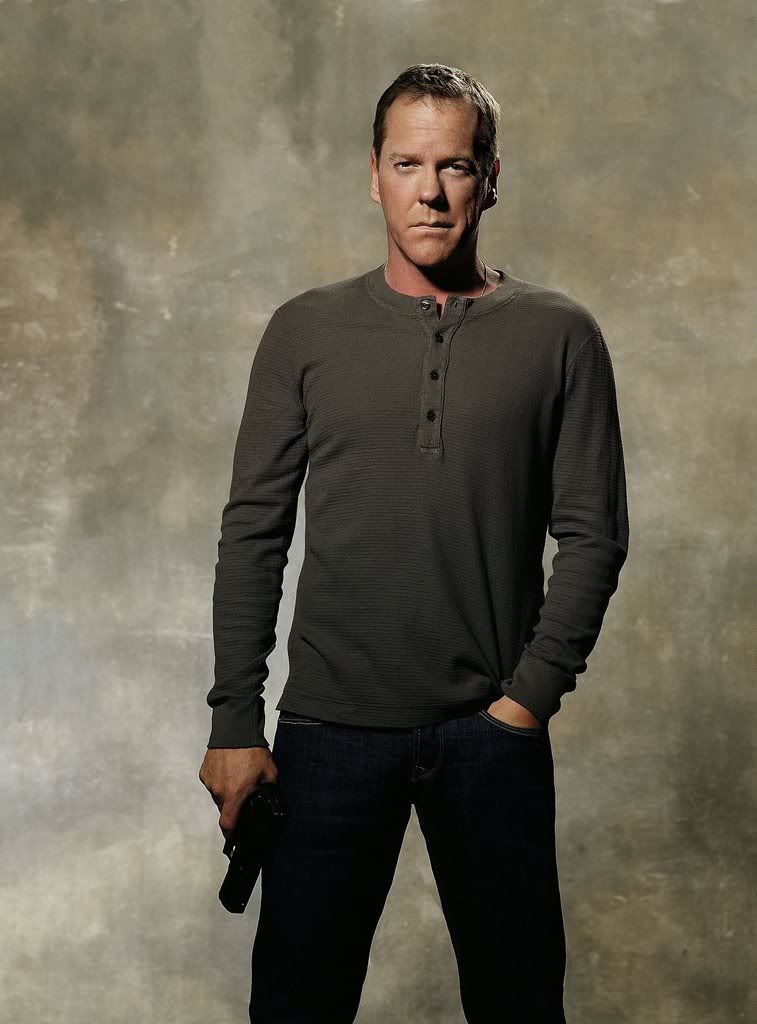 For me, I've been a fan of 24 since I watched its first unique season in 2004. Been collecting the DVDs since then, now I can't wait to see its sixth season. Too bad I have to wait this season until it's over to be able to buy the DVDs here. Hikz. Anyway, 24 is undeniably, my all time favourite TV series ever, except for Friends. Haha.


Death Note

Death Note is a Japanese manga series originally written by Tsugumi Ohba and illustrated by Takeshi Obata. The series primarily centers around a high school student who decides to rid the world of evil with the help of a supernatural notebook that kills anyone whose name is written in it.
Death Note first began as a manga series. It was first serialized by Shueisha in Weekly Shonen Jump from the first issue in December 2003 to May 2006, with 108 chapters in total. The series has been published in its entirety in 12 graphic novels in Japan, and is currently in publication in North America. The series has been adapted into a pair of live-action films (released in Japan on June 17, 2006 and November 3, 2006 respectively), and an anime series which commenced airing in Japan on October 3, 2006. Also, a novelization of the series, written by light novelist Nisio Isin, was released in Japan on August 1, 2006.
The Plot
Light Yagami is a brilliant, but bored, high school student who resents the crime and corruption in the world. His life undergoes a drastic change when he discovers a mysterious notebook, known as the "Death Note", lying on the ground in the year 2003. The Death Note's instructions claim that, if a human's name is written within it, that person shall die. Light is initially skeptical of the Death Note's authenticity, believing it is just a prank. However, after experimenting with it and killing two criminals, Light is forced to admit that the Death Note is real. After meeting with the true owner of the Death Note, a Shinigami named Ryuk, Light seeks to become "the God of the new world" by passing his judgement on criminals.Soon, the number of inexplicable deaths of reported criminals catches the attention of the International Police Organization and a mysterious detective known only as "L". L quickly learns that the serial killer, dubbed by the public as "Kira"(derived from the Japanese pronunciation of the English word "Killer"), is located in Japan. L also concludes that Kira can kill people without laying a finger on them. Light realizes that L will be his greatest nemesis, and a race to prove mental superiority between the two begins.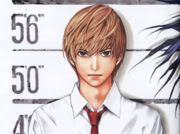 For me, Death Note is my new and current obsession. Hehe.. I first (forced to) read its comics because of my good friend Erick. After that, I was addicted. Hahaha.. But this is a very good story indeed. The battle between two masterminds, and the psychological thriller. That's what I always say. I've watched the movie too. It's great. Get it for yourself.

Harry Potter

Sure you have learned that I am one of the biggest Harry Potter fan in the world. Hahaha.. A bit hyperbolizing, but I take it. I won't present the overview of Harry Potter, instead I will post a quite funny list which I've lain my eyes on earlier today. It's a rejected titles for the books.



Harry Potter Releases His Debut Album: I WILL Survive!
Harry Potter and the Never Ending Story
Harry Potter and the Sorcerer's Scone
Harry Potter and the Quest for the Holy Grail
Harry Potter and the Widely Speculated Yet Not Touched Upon Future Book Titles
Harry Potter throws a rock at Voldemort When He's Not Looking... Then Runs
Harry Potter and the Vampire Interviews
Harry Potter Meets Frodo
Harry Potter and the Prisoner of Alcatraz
Harry Potter and the Stoned Philosopher
Harry Potter and Secrets of the Bed Chamber
Harry Potter and the Record of Most Bails out of Azkaban
Harry Potter and Too Many Goblets of Firewhisky
Harry Potter Ordering Around the Phoenix
Harry Potter Finds Waldo
Harry Potter and the 3/4 Blood Prince
Harry Potter and the Return of the would-be-King-if-Harry-Potter-hadn't-defeated-him-when-he-was-a-baby-in-the-first-place (a.k.a Voldemort)
Harry Potter and the Harry Potter Movies -Major Plot Points Excluded
Harry Potter Enters the Ginny Weasley Fan Club
Harry Potter and the Highly Unnecessary Yet Mildly Amusing Rejected Title
Harry Potter Goes to White Castle
Harry Potter Solves the Age-Old Question: Is the Glass Half-Full or Half-Empty?
Harry Potter Improves AOL
Harry Potter: The True Hollywood Story
Harry Potter and the Stolen Plotline
Harry Potter and That Thing... You Know, The Thing