Yep, it's our lovely hometown Medan. It has survived earthquakes, floods, and apparently, has overcome blackout as well. But there are still not so much things you can do in here, I mean, instead of shopping, watching movies, grabbing delicious food, gaming, hanging around, wait a second… what was my point before? Hahaha… Oh…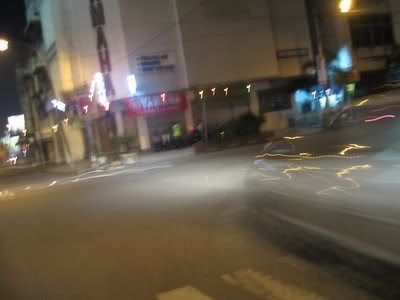 I mean, in spite of all those things that might seem very exciting, it's really a boring city. For example, when my bud Erick came back town, we honestly had nothing to do. No good enough places to go besides all those usual tiring shopping centers. But can you enjoy life within all the boringness?

There is a line, a thin silver and silk line seamed tightly beneath hundreds of thousand of other white lines. It's not a question of finding it, it's a question of how to.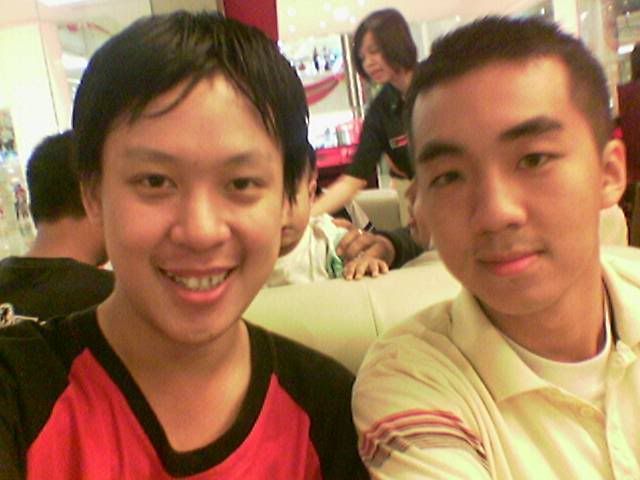 My weekend
. My old friend from came back to visit from Australia. Been a while, and a while refers to three and half years. So, we went here and there, talked about this and that, spent a little time and money.
I like how it feels when I'm meeting a great old friend. As I have said before, it excites me. But it doesn't mean that I don't go see other people that aren't old friends of mine. Yesterday, I have a real fun day with my great friend
Nov_Sie
. Watched a lil bit of
Primeval
(
of which was pretty good, like seeing a man's skull being wrenched by a giant crocodile. I mean, how often you see a sight like that?
:P
)
.
This
February
is bound to be great and filled with excitement. There will be
Valentine's Day
where love spreads within the air. I'm barely there, but I can feel the enthusiasm already. Talk about love and Valentine's Day, it will never come to an end. I will post something about that in the flow of time. Or you can read one too
here
, on my good friend
Jacq
's blog, or on my
second post
in late November last year. Meanwhile, I'd better get back to my own topic…
Ah… There is also the
Chinese New Year
which will fall on
February 18th
, there will be lots of my old friends coming back to this very town, and I have this good mood circularizing me all around the clock. Hope it won't vanish.
:P

There are a bunch of words that I wanted them to be written on this current post, but I can't really find a clue of where and how I put them. They are words that express my current feeling I might say. I shall just post them here randomly. Hehehe.. I'm not sure what good it can bring, but I know that they can brighten the mood here. Even more!
See? I'm soliloquizing again
! Woohoooo!!!
Lalala Lala……
Zeal
,
Memories
,
Wise Men
,
Eventually
,
Heaven
, oh yeah.. Heaven. I didn't believe it is exist. But that can't mean that I can't make my own heaven. So here it goes…
Heaven.
[Hé:ven]
1.
(n.)
— an awesomely great place to be, great timing, great acquaintances, good times.
2.
(adv.)
— when cold mixes with warmth.
3.
(n.)
— it's a friend of sugar? No, it's a friend of mine.
(
at least for now
)
Heaven tastes like honey.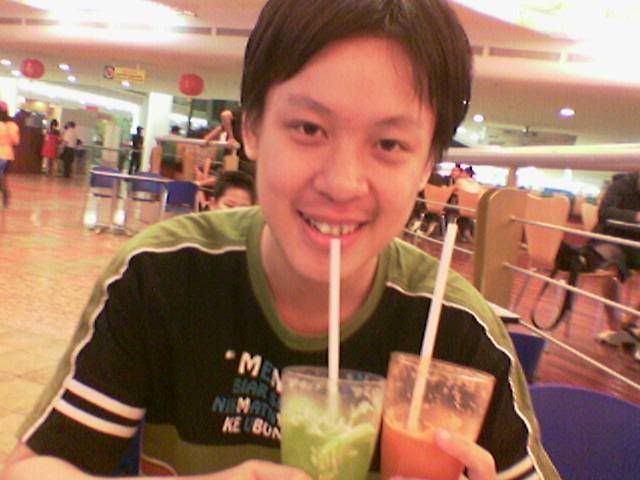 That's it. This is a happy post. Remember it.
I just watched a lot of movies
(
u know, catching up a lil bit
:P
)
like
Happy Feet, SAW III, the Break Up, Bewitched, Rumor has it…
And I found this quote.
"
Suddenly I realize. The important thing is NOT what it is that you do. It's WHO you do it with.
"
So come Medan, you may have no good and other great places to go, that's fine. I don't care. It doesn't matter. I have healed my life. I have found that silver line. It glows upon my palm. No more loneliness, I've thwarted it. I've conquered it. Suddenly, I can see that black silhouette of mine has left me. No more
Rhett Miller
's song. No more
American Pie
.
Smile
, it goes real far.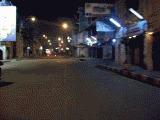 What was Chandler saying to Jill Goodacre that time they got trapped inside an ATM vestibule during a blackout? "
Asi es perfecto
."
No more
blackout
,
sweetheart.