Several things
happened today.
First
, Steven didn't show at the Comic Garden, that means I didn't get the additional photos and videos from Lia's birthday. That sucks! I was looking forward to seeing those. This is not a cool news.
Second
, Buchan surprised me by returning to Medan out of the blue. He brought me brownies from Bandung. Very thoughtful of him hehe.
He and Erick had also convocated
and I couldn't be happier for them. This is a cool news.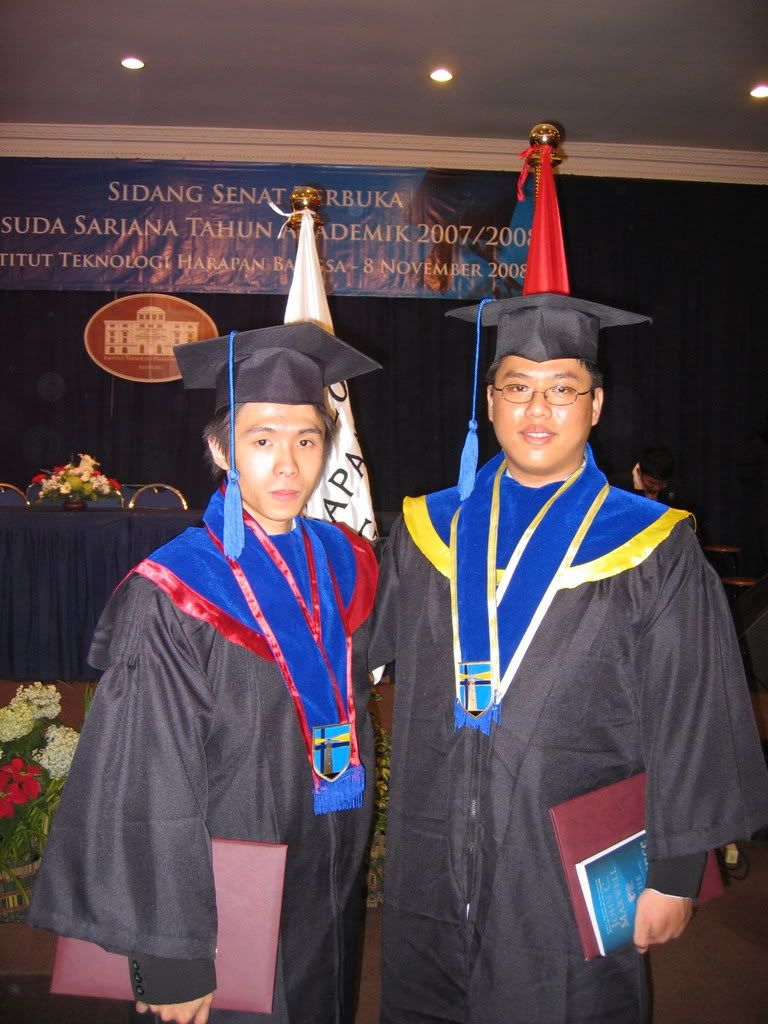 Third
, Warner Bros released a third trailer for Harry Potter sixth installment : Harry Potter and the Half-Blood Prince. It's such a freaking awesome trailer and it made my day. Though the movie isn't out for another six months. But I'm happy. This is cool news.
The Screencaps :
Fourth
, the only time I needed something from friendster, it was broken.
Friendster
had been broken for two days. I just hope we'll be able to access it by tomorrow, because I still have things to do over there... Hehe.. Friendster's down. That's not a cool news.
Fifth
, someone I chatted with these two days really annoyed me. It's ironic, since the first time I knew her, I kinda liked her and I set my eyes and hope in her. Now, I just wanna rip her stupid childish head and scold her back for all eternity for calling me stupid if we ever meet again. Bitch! Not a cool news.
Sixth
, this is my two hundredth post! YAY!!! Long live my blog! I really love blogging and I really love this blog of mine. Whoever said blogging is a waste of time and energy clearly is a narrow-minded idiot. Blogging has taught me so much. It has accompanied me throughout my darkest days. It has been a faithful friend to me, and a media for me to channel my inspirations, pride, emotions, and especially creativity. This is was too cool a news!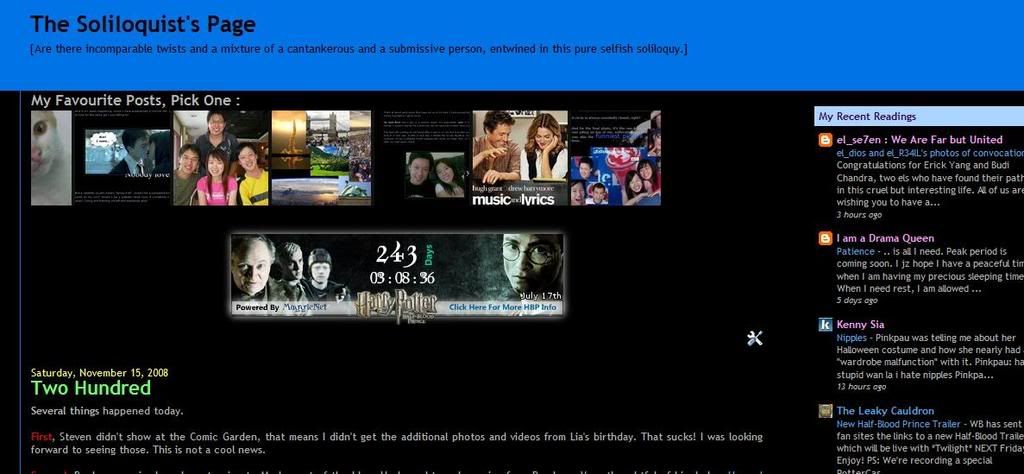 This blog rules!
Don't ever let anybody tell you differently! Happy Two Hundredth, Soliloquist! :D