Today, at 12.15 noon
, people in Medan lift up their heads to look at the sky, or more precisely, the sun. There's the very bright yellow star that's our Sun, and a Halo surrounding it, like a big circle of a never-ending rainbow...
Blinded by the brightness and stung by the vicious heat, I too, was looking at the Sun. I was at NeverLand, Singa Street at that moment, browsing like I always do. And then the owner told me that the sky's been punctured! The Ozone's layer has been broken!
Warped in disbelief and laughter, I went out side to see for myself. It was not an Ozone hole, it was not an eclipse, it was not a rainbow. It's a freakin Halo. A big one, and a scary one too.
So the other owner, Eric and I decided to capture it with a camera. He needed a helmet and a pair of black glasses. He looked funny, though. Hahaha.
Ok, see it for yourselves.
Look at the size of it! It's pretty big, huh! I took that with my lame VGA camera from my cellphone. But it was nice enough. I kinda like it.

If you see it more thoroughly, you'll notice that the sky's darker inside the circle. It's almost scary. And the circle got bigger and bigger over time. What a beautiful sight, nonetheless.

This is Eric preparing to photograph this phenomenon.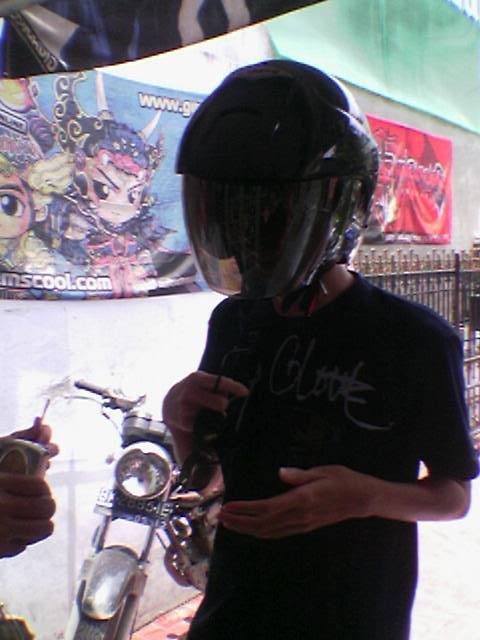 and then he went out front, capturing it while wearing the helmet.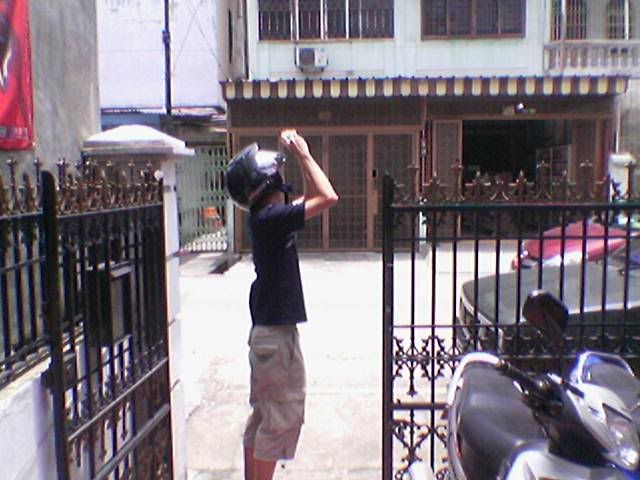 Here's more pictures which I took in several different moments and angles.
I took this one above when I was in Percut, about half an hour after I first saw it. The Sun had been covered by clouds but we still could see the rainbow. Nice, huh?

I even recorded it for a moment. Take a look!
Below are the pictures taken by my students out side Sutomo Thamrin. Not bad, too.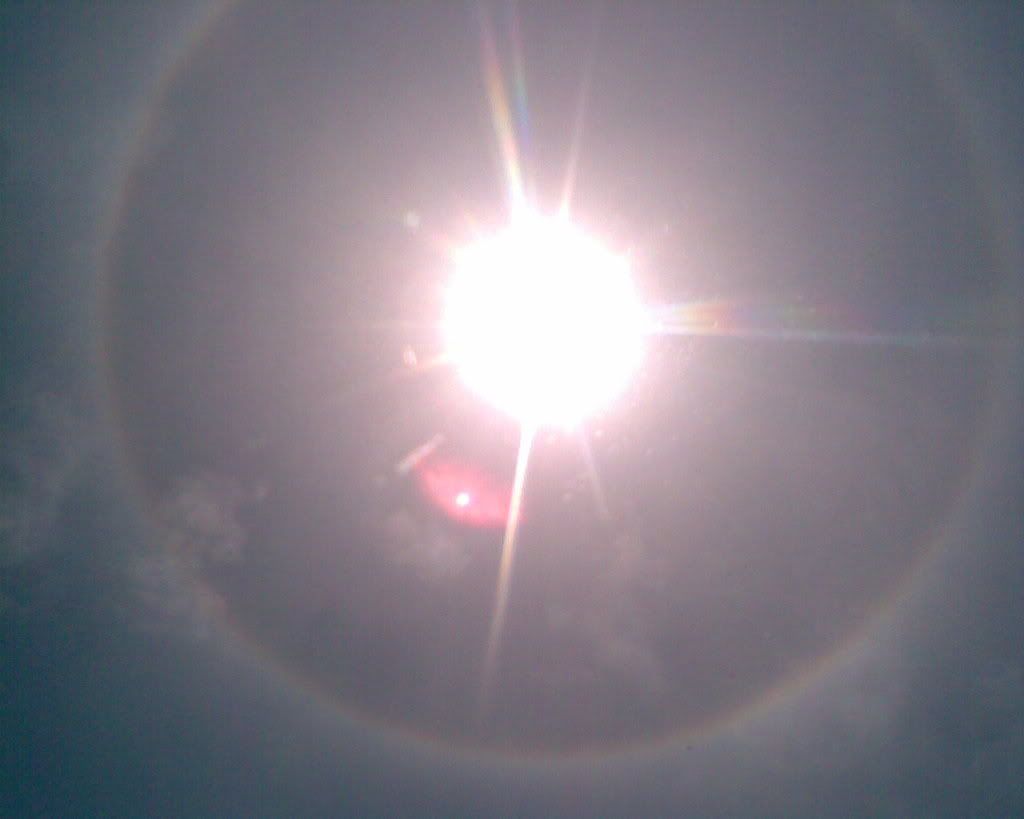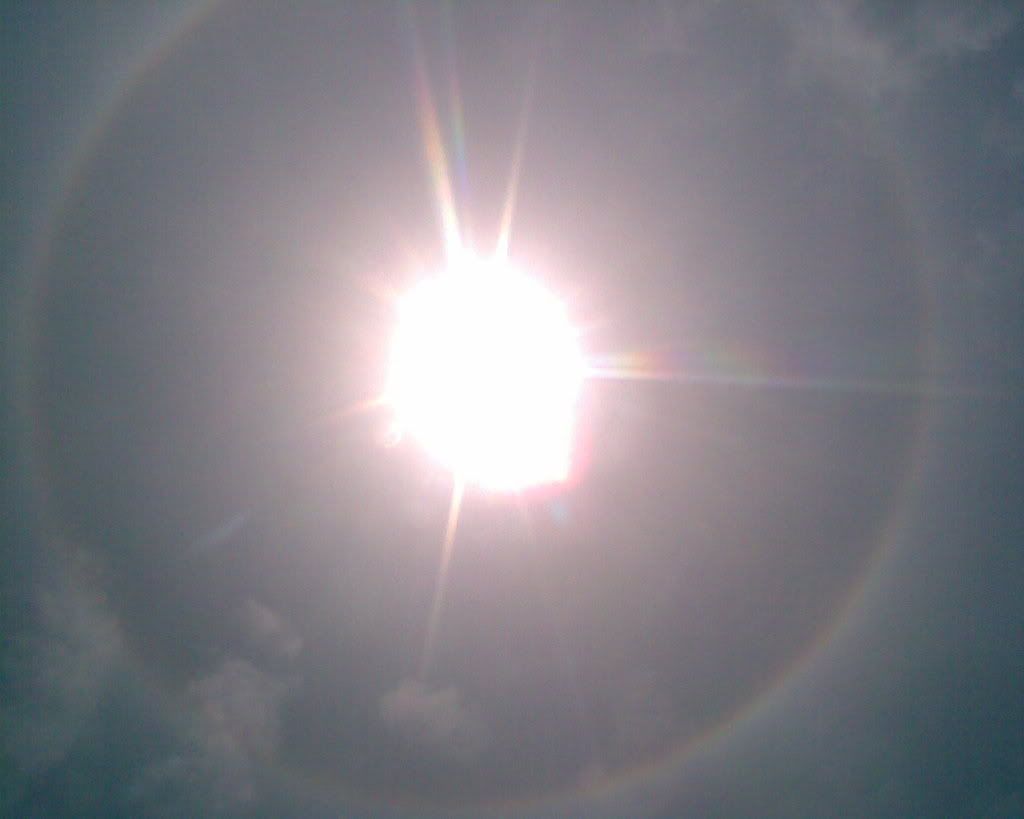 So what does this Halo mean? It could be a quirk of nature, a usual optical phenomenon, or I can take it as something to cheer me up today. Hey, at least, this thing made my noon interesting!
I can live with that!
:P
Here's more information about Halo from Wikipedia :
A halo
(
also known as a nimbus, icebow or Gloriole
)
is an optical phenomenon that appears near or around the Sun or Moon, and sometimes near other strong light sources such as street lights. There are many types of optical halos, but they are mostly caused by ice crystals in cold cirrus clouds located high
(
5–10 km, or 3–6 miles
)
in the upper troposphere. The particular shape and orientation of the crystals is responsible for the type of halo observed. Light is reflected and refracted by the ice crystals and may split up into colors because of dispersion, similarly to the rainbow.
Halo on the SouthPole
IceBow over the Kluane Range, viewed fro Alaska
Halo from Medan, finally appeared in
Wikipedia
.