Before you criticize someone, you should walk a mile in their shoes. That way, when you criticize them, you're a mile away and you have their shoes.
Surfing the net for quite some time
, I've come to see many ridiculous things from scary things like gore images, disturbing things like scats and weird fetishes, creative things like the unique wallpapers that I've downloaded recently, until the funniest things ever to make me laugh. I am talking about the
motivational pictures
in my previous entry, but it isn't the only thing. There's a simple yet hilarious comic I've found from many forums. Something with FFFFUUUU.
The comic is simple. Usually it has four frames, and we can't change the last one. All of the comics are made via MS Paint. In this entry I will post several of those comics I found from other websites, of course I have selected the funniest ones... and I myself have created several too...
See below!
The Newbie

The Haircut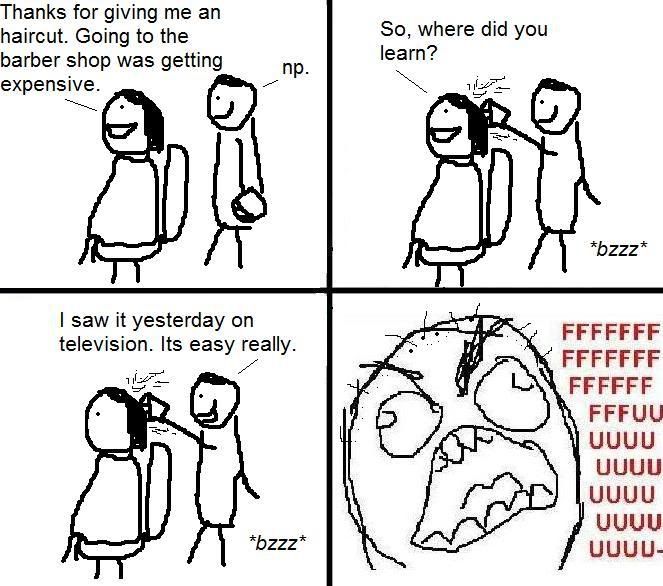 The Pond
The Sponge
The Balloon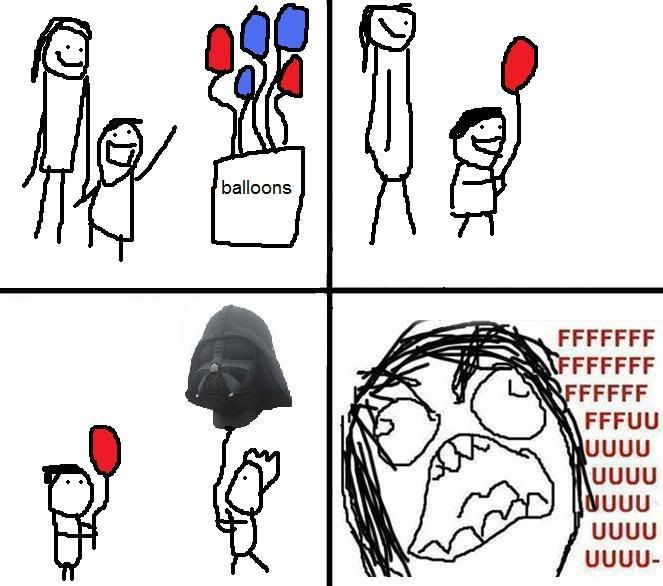 The "What's UP"
The Weight-Lifting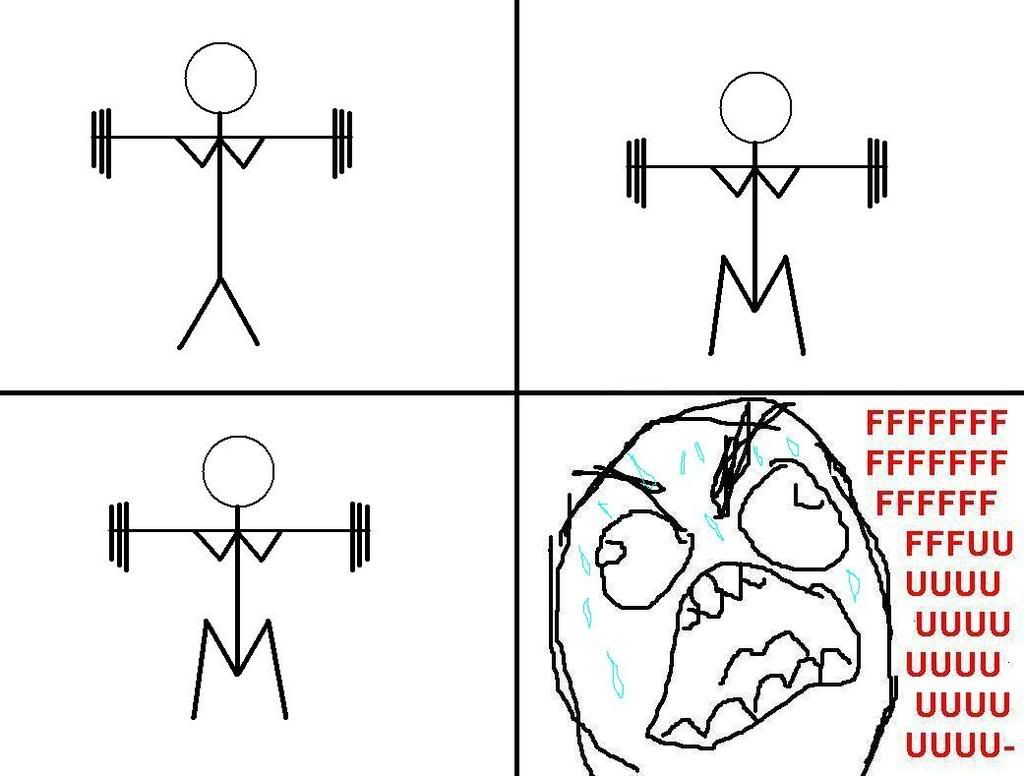 The Flat Chest
The Weight Lifting #2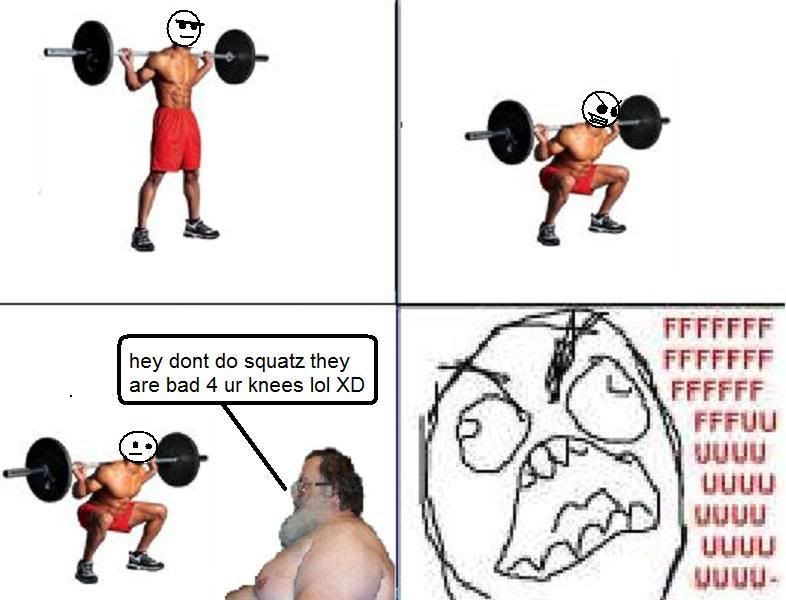 The Weight-Lifting #3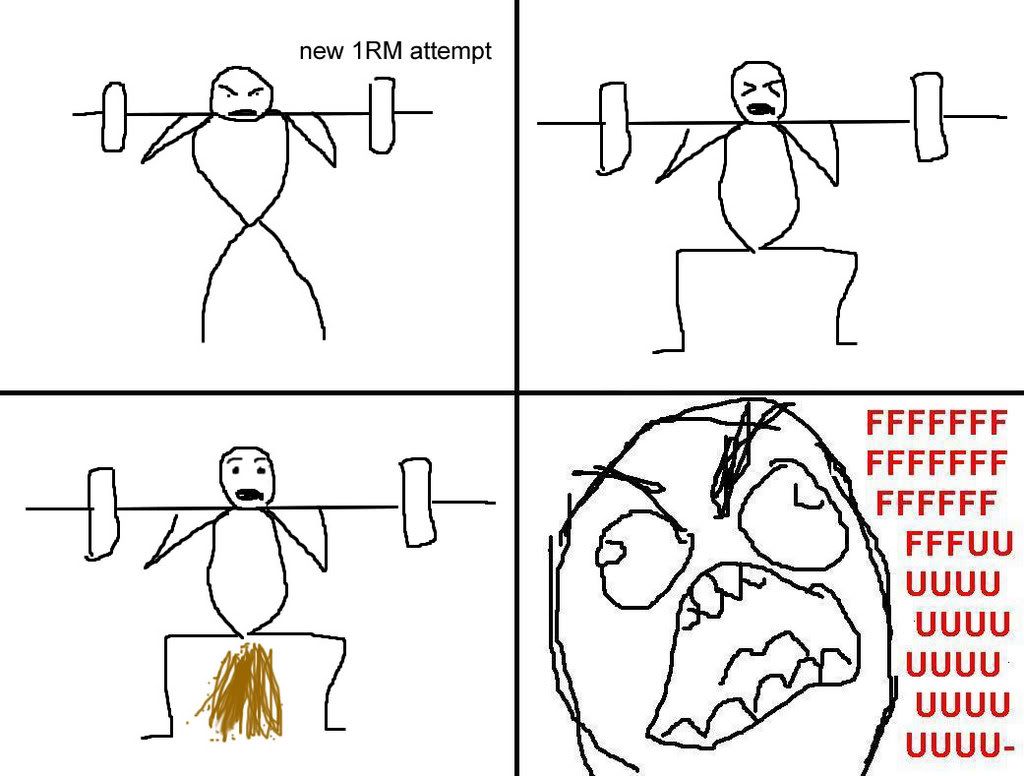 The Pee
The Playstation
The Solace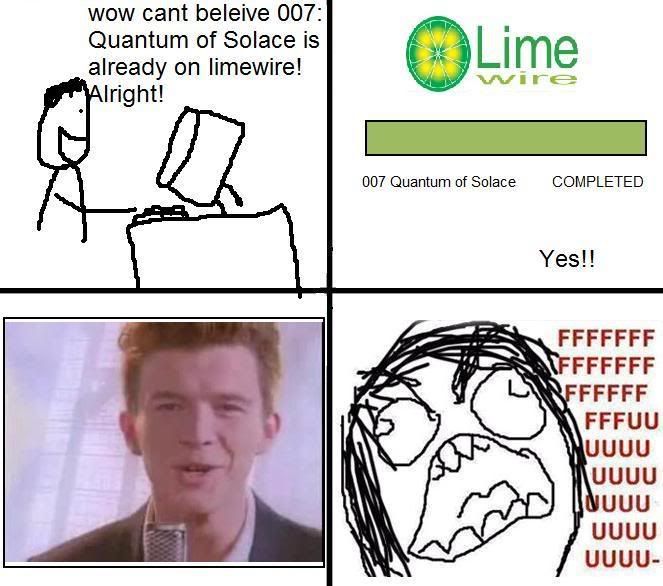 The Tetris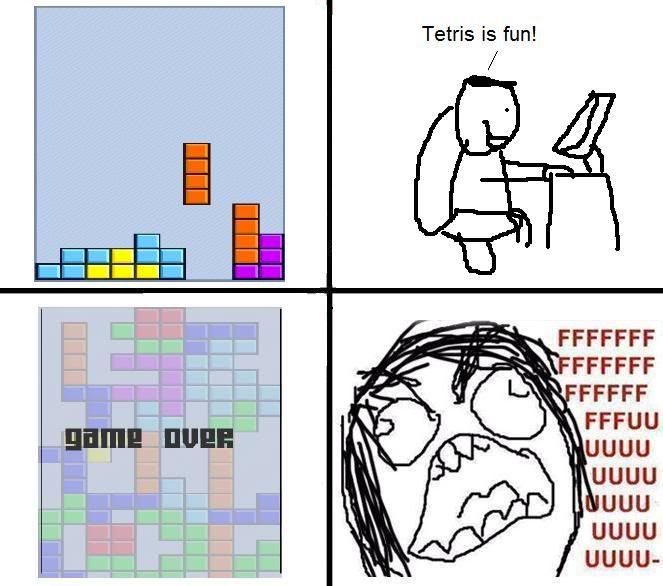 The Grandma
And below are the ones I created...
The Hair Gel
The Maintenance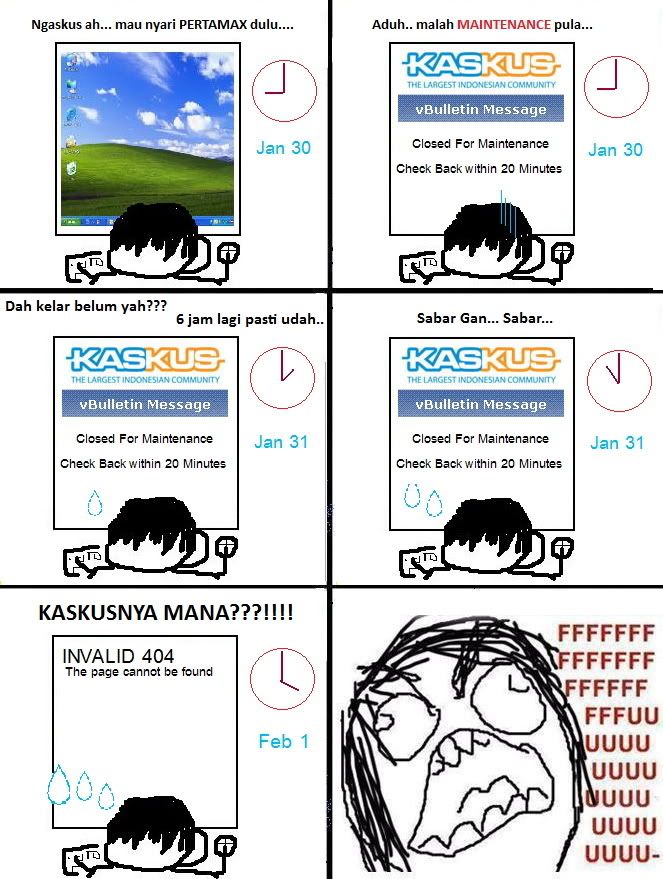 The Surprise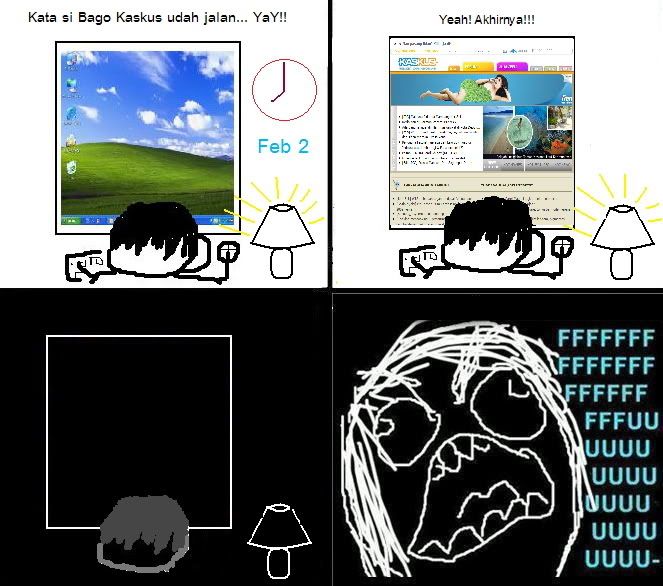 The Destiny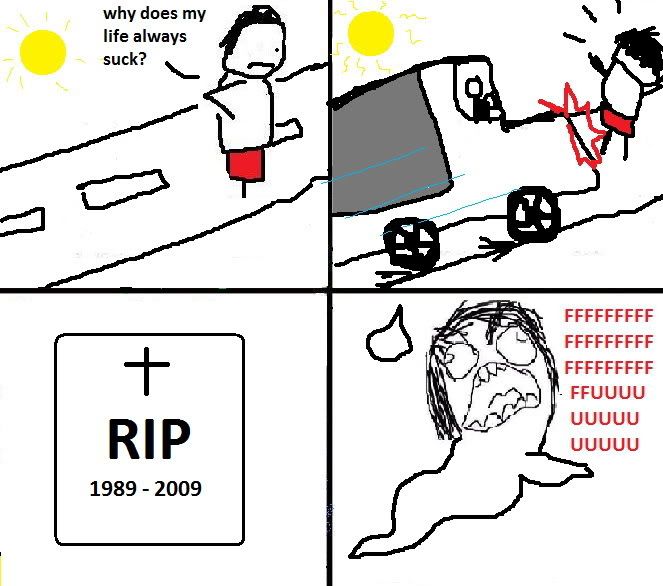 That's all. I will update if I make more... hehehe... You can also see a thread of mine containing this pictures in
Kaskus
...
here
.
FFFFFFFFFUUUUUUUU!!!!!!!!